Confirm Your Home Value!
FURNISHING EVIDENCE: a sound opinion of value must be reached.
We point you to use the facts you need to present in order to win.

There is absolutely no magic involved. All that is needed is the right evidence and an honest conclusion.

Only the right facts count and a logical presentation confirms value.

We want to help you win your case armed with the same evidence that a licensed real estate appraiser would present.
When You Have a Case, a Surefire Way for Lowering your Property Tax is to Make the Correct Adjustments.
With the right adjustment to your comparables and showing the right proof, you'll have the best odds to win your case.

We show you every way possible to win your case.

Use this comprehensive, logical, itemized workbook using actionable fact and figures plus advice based on experience from years working as a property tax consultant!

If you're not using these principles when working on your property tax appeal, you could be leaving a TRUCKLOAD of money on the table. Times are tough, and the tough may need some skilled help in order to prosper.
RESIDENTIAL
Complete Step-by-Step Property Tax Appeal Guide eBook Course + Item-By-Item Category Adjustment Sheet For All Adjustment Categories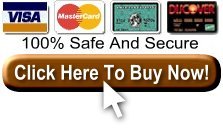 COMMERCIAL
Commercial Property Tax Reduction: Step-by-Step Commercial Property Tax Appeal Guide.
Complete Commercial Property Tax Valuation Guide Book Course & Forms, Click Below:
Commercial Property Tax Reduction Guidebook
PROFESSIONAL PROPERTY TAX CONSULTANT COURSE
Adjust Property Taxes & Appeals For Others As A Side Business Hustle & Sound Source For Extra Income Course.
Order the Course or get a Free eBook Overview, Click Below:
Property Tax Consulting Business Course
How To 
Increase

 Your Current Appeal Chances of Success AND Successfully Make Adjustments that get your Over-assessment Money Back With 

Virtually No Risk

 Using Step By Step, Precise, Virtually 

Fail-Proof Research

.

We Show and Provide ALL the Resources and Information You'll Need To Make Your Case Stick

.